Urban wastewater infrastructures, especially in northern Europe, are being affected by higher annual precipitation and the greater frequency of heavy precipitation events due to climate change.
Rainwater that flows into combined sewer networks (CSN) is entering more quickly and at greater volumes into the wastewater infrastructures that are unable to treat the increased flows, leading to overflows at wastewater treatment plants with discharges of untreated sewage.
The income from these untreated wastewater can have a significant environmental impact, accounting for a significant proportion of the contaminant load (BOD, N, P).
LIFE RESEAU seeks to reduce by up to 100% the discharge of untreated stormwater overflows (SWOs) in heavy precipitation areas. To do this, it will develop and validate a novel solution for retrofitting and upgrading conventional activated sludge (CAS) Wastewater Treatment Plants (WWTP) and combined sewer networks (CSN). The novel solution is based on: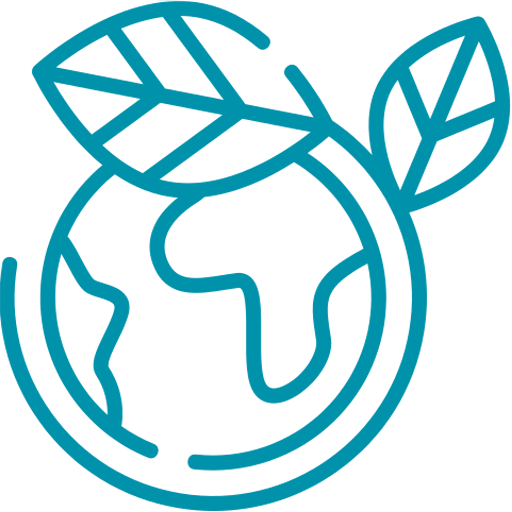 ABR
A highly efficient and flexible system of Advanced Biofilm Reactor (ABR) that will be designed to be integrated into the existing activated sludge basins currently used in CAS systems, increasing the WWTP capacity (m³/h) by up to 600%, without additional land requirements, using the existing area and infrastructures (reactors intensification), while reducing the energy consumption and related CO₂ and N₂O emissions up to 66% and 85%.
SWTM
A Storm Water Treatment Module (SWTM) based on mechanical filtration to be designed and integrated in the WWTP The influents will be diverted to the reactors, storage tanks or the SWTM and distributed among them depending on their volumes and composition.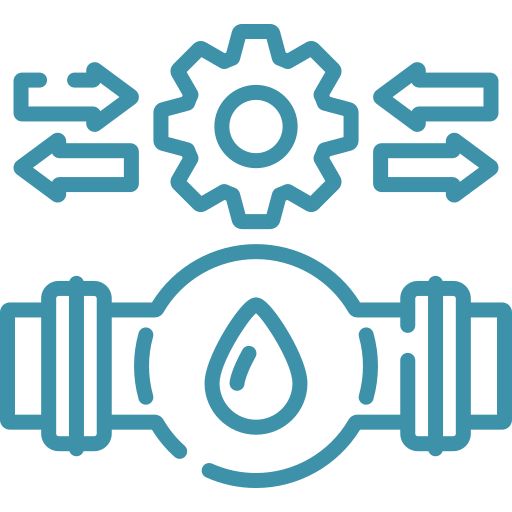 SiiMS
A Smart Infiltration/Inflow Management System (SiiMS) for monitoring and controlling the combined sewer networks by assessing the presence of infiltration/inflow in CSN, optimizing the operation and maintenance tasks and evaluating the influence of climate change scenarios over the WWTP and CSN.
The solution will be tested at 2 demo WWTP:
Moaña WWTP in Galicia (Spain)
Søndersø WWTP in Denmark.
Furthermore, the project addresses the following EU legislation:
E

The Urban WW Treatment Directive

E

The Adaptation EU Strategy
E

The European Green Deal

E

2030 Climate Target Plan
Preparatory actions:
STAKEHOLDERS CONSULTATIONS, ENGINEERING PROJECT AND SiiMS TECHNICAL SPECIFICATIONS
Production of practical information for enhancing the implementation and monitoring actions (stakeholders' consultations, engineering projects for Demo WWTP and technical specifications for SiiMS)
Implementation actions:
RETROFITTING SOLUTION
Guidelines for design and implementation of the retrofitting solution taking into account the specific characteristics and impacts affecting the existing infrastructures
DEVELOPMENT OF THE SiiMS
Development of the Infiltration/Inflow Management System (SiiMS) to be implemented and validated in the Demo Sites and its related documentation.
RETROFITTING OF SPANISH DEMO SITE
Retrofitting of Moaña WWTP, implementation of monitoring and control sensors in the CSN and integration of SiiMS before full operation and validation
RETROFITTING OF DANISH DEMO SITE
Retrofitting of Søndersø WWTP and integration of SiiMS with existing smart management systems before full operation and validation
OPERATION AND VALIDATION
The two demo WWTPs will be operated along 18 months to assess the feasibility of the LIFE RESEAU solution treating wastewater with changing temperatures, compositions and flows including the effect of the rainfall and stormwater events
BUSINESS, EXPLOITATION AND VALIDATION
Economic analysis of the global solution and design of the exploitation plan for the commercialization of the project results
Monitoring actions
ENVIRONMENTAL IMPACT MONITORING
By means of LCA (Life Cycle Assessment) and monitoring of key performance indicators (untreated Stormwater Overflows, energy consumption N₂O and CO₂-eqemissions)
SOCIO-ECONOMIC IMPACT MONITORING
Assessment of the socio-economic impact of the project actions on the local economy and population..
Dissemination
PUBLIC AWARENESS AND DISSEMINATION OF RESULTS
Transfer of main results, outputs and approaches to the target audience to introduce and highlight the benefits of the project results, raise awareness between stakeholders on the adoption of the project solution and establish contacts.
untreated storm water overflows
Reduction of up to 100% of untreated storm water overflows discharged by WWTP amounting to 36.000 m³ (30.000 m³ in Spain and 6.000 m³ in Denmark)
Increase of up to 600% of the WWTP treatment capacity (m³/(m²*d))
Reduction of up to 95% of Biochemical Oxygen Demand (BOD) load.
ss, n, p, and microplastics in SWTM
Reduction of up to 75% of the suspended solids, N, P and microplastic content in the SWTM.
Reduction in energy consumption of up to 66% amounting to 243.090 kWh (164.250 in Spain and 78.840 in Denmark).
Reduction of up to 85% of N₂O emissions amounting to 894 kg of N₂O (657 in Spain and 237 in Denmark).
Reduction of up to 80% in CO₂ -eq emissions to 337.737 kg of CO₂ -eq.