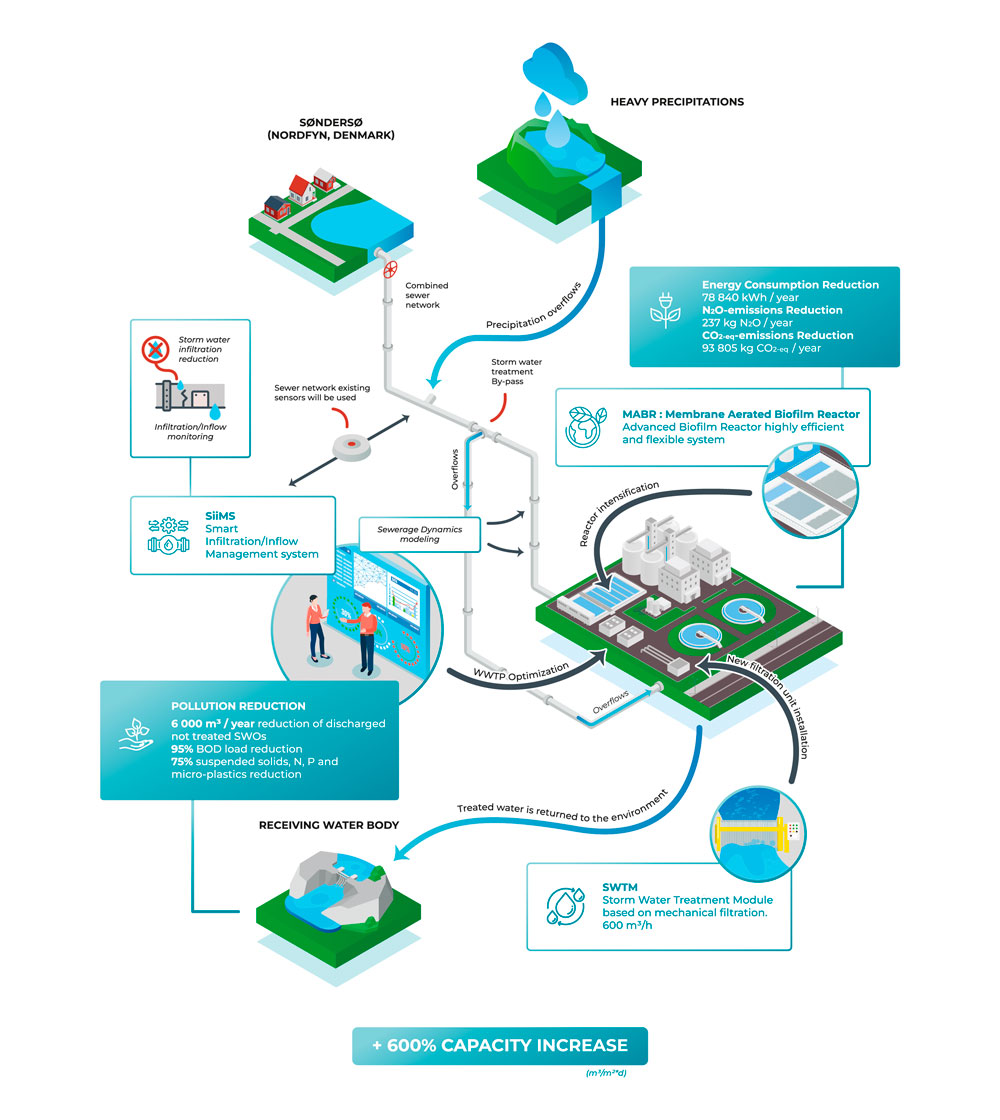 

CAS WWTP built in 1990



Designed for 20,000 P.E.



It receives a large quantity of organic load, increasing the aeration/nutrient removal need



Estimated 4 overflow events discharging 6.000 m³ of untreated SWOs/year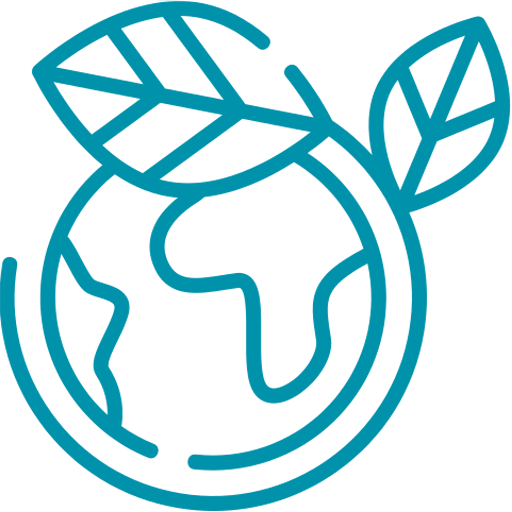 MABR Reactor
Design and integration of a MABR Reactor with 12 Units, treating up to 40 kg N/d (20% of the nitrogen load), improving the effluent quality and increasing its overall capacity by 20% (720 m³/d.
SWTM
Design and integration of a SWTM based on mechanical filtration with a capacity of up to 600 m³/h.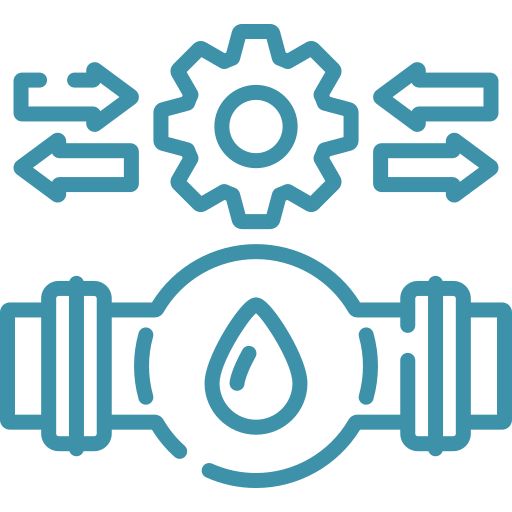 SiiMS
Implementation of the SiiMS, using data from existing CSN sensors, monitoring the dynamics affecting the WWTP operation and validation of the (I/I) models.