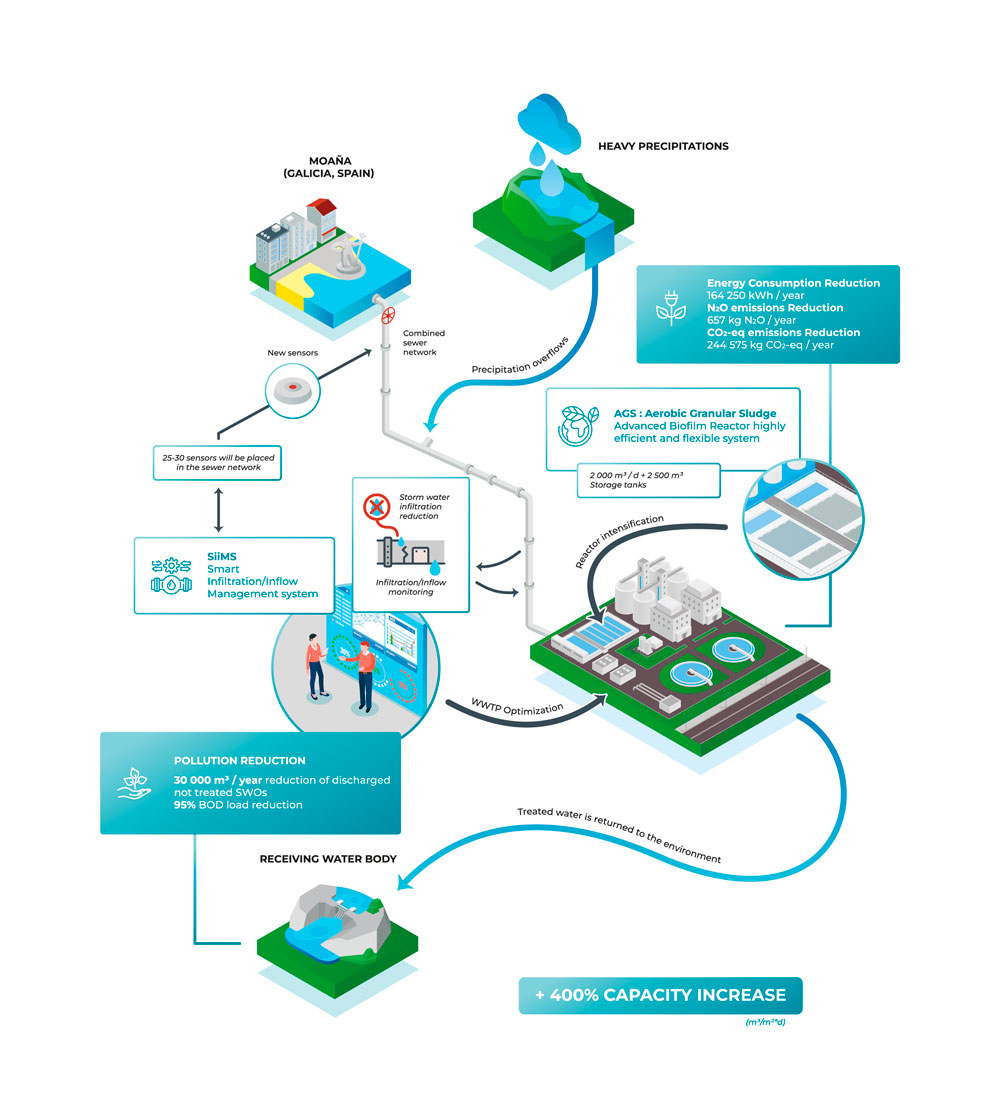 

CAS WWTP installed in 2001.



Designed for 20,000 P.E.



Limited hydraulic capacity determined by its unique secondary settler.



Estimated discharge of 15.000 m³/year of untreated SWOs.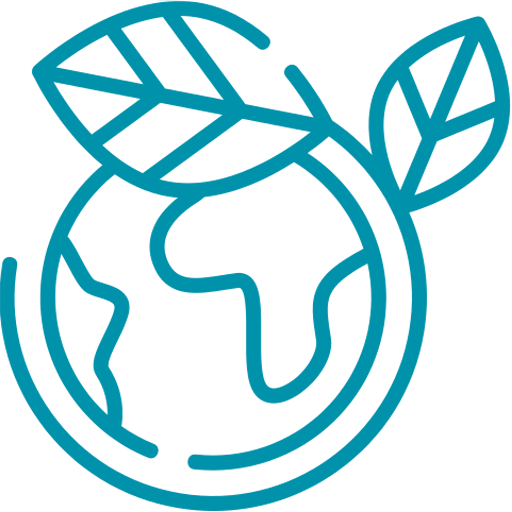 AGS Reactor
Design and integration of an AGS Reactor of 500 m³ and Storage Tanks of 2.500 m³, increasing the WWTP capacity up to 400% (2.000 m³/d)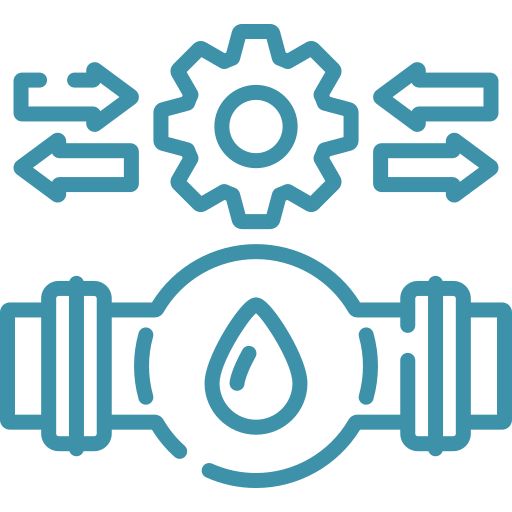 SiiMS
Implementation including 25-30 sensors in the CSN for identification of infiltrations and priority areas to be retrofitted, monitor the dynamics and validate models.